Blog
The ZeroCarb LYFE Movement
by zerocarb Admin on Apr 13, 2021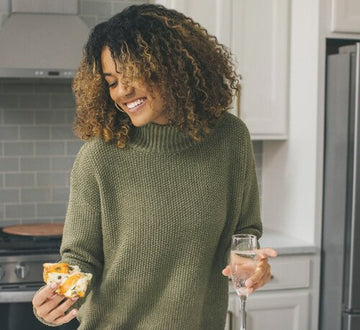 You deserve to be 100% happy. That vision may look different from one person to the next, but for us here at ZeroCarb, it's simple—it's loving who you are and enjoying what you eat.
We created the LYFE (Love Yourself ForEver) movement to help our growing community feel more empowered and encouraged by who they are. Who you are. This movement is meant to help you, your friends, and our entire ZeroCarb family form a commitment to themselves that puts love above all else.
Right now, we encourage you to take this moment to commit to your body—both physically and mentally.
Even if you don't feel an immediate change in your mindset and well-being, maintaining this type of commitment will impact your life on a daily basis—as well as the lives around you.
If you're ready to commit to loving yourself forever, we're here to support you every step along the way. We encourage you to dive into loving yourself fully, gaining confidence in yourself and your abilities, switching your mindset to one that is positive and uplifting, and living your best LYFE. Not only will you radiate positive energy and happiness, but you will also be able to project that love and energy onto others who may need it even more.
The #ZeroCarbLYFE movement was created to build a community where everyone feels included by being able to enjoy one of our favorite foods—PIZZA! And we have a full list of ZeroCarb recipes to prove it.
So…no more feeling left out! Anyone and everyone can join in the happiness and community we're building together at ZeroCarb. And the best part is—you don't have to feel guilty anymore. Now get back to enjoying your ZeroCarb LYFE!