Blog
Does Gluten Free Pizza Taste Different?
by Zero Carb on Mar 02, 2023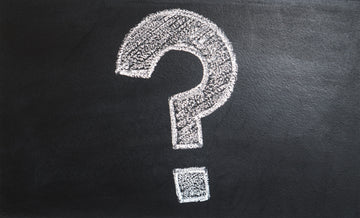 Gooey cheese, savory tomato sauce, a pile of toppings, a flavorful thick or thin crust—you might call pizza a tradition, a comfort food, or something to be enjoyed with friends and family. Whatever you call it, most of us can agree that it tastes great! When you're gluten free, however, food can be tricky. You don't want to miss out on enjoying the fun, but you need to consume food that's safe for your body.
Fortunately, there are a variety of gluten free pizza crust options on the market today. But if you're new to being gluten free or you're shopping for a loved one, you've probably got questions about them.
• Does gluten free pizza taste good? 
• What's it made out of? 
• Are there any gluten free pizza benefits from a health standpoint? 
• What is the

best gluten free crust

available when you consider both taste and nutrition?
Keep reading to find out.
Does Gluten Free Pizza Crust Taste the Same?
Gluten free pizza crust doesn't taste exactly the same as the gluten-based options on the market. But when you think about it, no two kinds of pizza crust taste exactly the same anyway. Some might carry a strong herb or spice flavor, for example, while other crusts might taste more strongly of yeast. Variety is the spice of life, and embracing the many different types of pizza crusts can be a fun journey.
So, rather than asking if gluten free pizza tastes the same, we think the better question is whether or not gluten free pizza actually tastes good. The good news is that it can certainly taste great! 
Gluten free pizza—along with a lot of other gluten free foods—gets a bad reputation. Whether you're gluten free or not, you've probably heard about gluten free baked goods being dry, crumbly, hard, and a little too similar to cardboard. And while this may have been true early on, it's just not the case for many of the products on the market these days. In fact, there are so many offerings on the market that it might even start to feel overwhelming to make a selection.
How do you get started? One of the best ways to get a feel for how a crust might taste—aside from actually trying it out—is to take a look at the ingredients. Rice, almonds, legumes, nuts, and vegetables are some of the most common ingredients used to replace traditional flour in a pizza crust. Think about the flavors you associate with these foods. While a pizza crust might not taste heavily of these ingredients, there's sure to be a hint of them in the flavor. 
You can also get a hint about the flavor profiles from other ingredients, like salt and spices, that are added to enhance flavor. Of course, the taste of a pizza isn't all about the crust, either. To make the best gluten free pizza, you've got to add the cheeses, sauces, meats, and veggies you love. 
At ZeroCarb LYFE, we set out to make a different kind of pizza crust. Made from just four ingredients—chicken, olive oil, salt, and spices—our pizza crusts taste great and complement a ton of different kinds of toppings! Looking for some inspiration for your next pizza night? You'll find a lot of tasty combinations on our recipe page.
Is Gluten Free Pizza Healthier Than Regular Pizza?
Gluten free pizza can certainly be healthier than its gluten-based counterparts, but it all comes down to the ingredients being used. Below, we've listed some basic nutritional information for both regular crust and gluten free crust varieties.
| | | | |
| --- | --- | --- | --- |
| Crust Type | Calories | Carbs | Protein |
| Whole Wheat | 300 | 53 grams | 12 grams |
| Gluten Free | 303 | 60 grams | 7 grams |
| Cauliflower | 216 | 32 grams | 11 grams |
| ZeroCarb LYFE Chicken | 210 | 0 grams | 37 grams |
As you can see, not all gluten free pizza is created equally from a nutrition perspective. And, in fact, a lot of gluten free pizza dough made from gluten free flours contain more calories and carbs than whole wheat crusts. However, both cauliflower-based crusts and ZeroCarb LYFE's chicken crusts contain fewer calories and carbs than the whole wheat option. As an added bonus, ZeroCarb LYFE chicken crusts contain a whopping 37 grams of protein so you can enjoy food that tastes great and gives you the energy you need to power through the day. 
ZeroCarb LYFE: Delicious Pizza Made Gluten Free
At ZeroCarb LYFE, we're dedicated to making sure that members of the gluten free community have delicious and nutritious options for gluten free pizza crust. With only four ingredients—chicken, olive oil, salt, and spices—we make our crusts with foods you can believe in.
So stop searching online for "gluten free pizza near me," and use our handy store locator to find us in retailers near you. Or, order online today for convenient delivery right to your doorstep!