Blog
Coming Soon: New ZeroCarb Products
by Zero Carb on Feb 22, 2023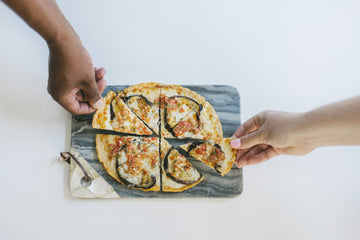 We've got a surprise for you! Over the growth of the business, ZeroCarb has received many requests and great ideas for new product offerings. We love hearing from our ZeroCarb LYFE family… and your wish is our command! 
We've got some tasty new items in the works, and we currently have our next product in our research and development stage. ZeroCarb customers have participated in multiple rounds of taste tests to ensure we are bringing to market a mouthwatering, low-carb, protein-based snack. It's important to all of us at ZeroCarb that we continue to use quality, minimal ingredients in order to keep all of our products as clean as possible. Finding the right balance between quality ingredients, great flavor, and cost is our highest priority.
Like our original frozen pizza crust, we intend to keep our products both low-carb and free from unnecessary ingredients. Needless to say, we are constantly innovating in order to create other healthy and delicious food items that uphold the same great ZeroCarb flavor. It's extremely important to us to keep our products as affordable as possible while upholding both the quality and taste for all of our customers to enjoy. This is a challenge that keeps us innovating for our customers. We are working diligently, getting closer and closer to the perfect products with every taste test.
Do you have a guess as to what our next product drop will be? Be on the lookout for more products launching! Stay up to date on the latest ZeroCarb news by following us on our Facebook and Instagram pages and sign up today for our newsletter!