Recipes
Spinach Artichoke Pizza
by Zero Carb on Dec 29, 2022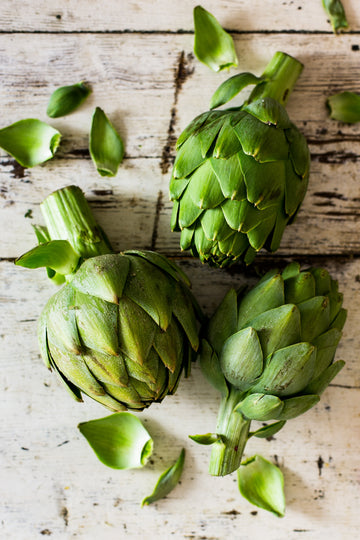 Nothing says cozy like some home-cooked spinach and artichoke dip! So, why not make it into a keto-friendly pizza? Look no further, your new favorite ZeroCarb pizza recipe is here. This pizza incorporates all of your favorite aspects of spinach and artichoke dip, like it's cheesy goodness and tangy artichokes. This savory pizza is sure to be your best friend while sitting by the fire binge watching some TV this winter season (it's okay, we all do it).
Ingredients
- 1 ZeroCarb Pizza Crust
- 1 tablespoon olive oil
- 1 garlic clove
- 3 cups of spinach
- ½ cup chopped artichokes
- ¾ cup mozzarella cheese
- Parmesan cheese (to taste)
- Salt (to taste)
This super simple recipe begins with grabbing your ZeroCarb Pizza Crust and preheating your oven to 450° F. You may need to let your gluten-free crust thaw for 5-10 minutes before assembling your masterpiece. Don't forget to put the rest of your crusts back into the freezer after separating one! (Note: for a crispier crust, bake at 450° F for 6-8 minutes before adding toppings.)
Next, mince your garlic and place in a skillet over medium-high heat with some olive oil. Saute your garlic for about 30 seconds then add the spinach and saute for 2-3 minutes until it's wilted. Lastly, add your chopped artichokes to the mixture and saute for 1 more minute before removing from the heat.
Brush your ZeroCarb Pizza Crust with some olive oil and create a base with some keto-friendly mozzarella cheese. Add your spinach and artichoke mixture onto your crust and sprinkle with salt and parmesan cheese to your liking. All that's left is to place your delicious creation into the over for 8-10 minutes until the cheese is golden brown. Let your pizza sit for 3-5 minutes after cooking to cool down. 
It's that easy to create a delicious, savory, and tangy spinach and artichoke pizza. We guarantee all of your family and friends will beg for this pizza in lieu of actual spinach and artichoke dip at your next gathering!
👨‍🍳Prep time: 5 minutes | 🕑Total time: 15 minutes | 🍴1 Serving
Directions
Thaw your ZeroCarb Pizza Crust for 5-10 minutes while you preheat your oven to 450° F.
Mince the garlic and saute with the olive oil in a skillet for 30 seconds. Add the spinach to the skillet and saute until wilted. Finally, add the chopped artichokes for 1 minute then remove from heat.
Brush your crust with olive oil and sprinkle your mozzarella cheese on top to create your base. Add the spinach and artichoke mixture on top.
Top your pizza with Parmesan cheese and salt to your liking.
Place pizza in the oven for 8-10 until the cheese is golden brown.
Remove the pizza from the oven and let sit for 3-5 minutes before enjoying!